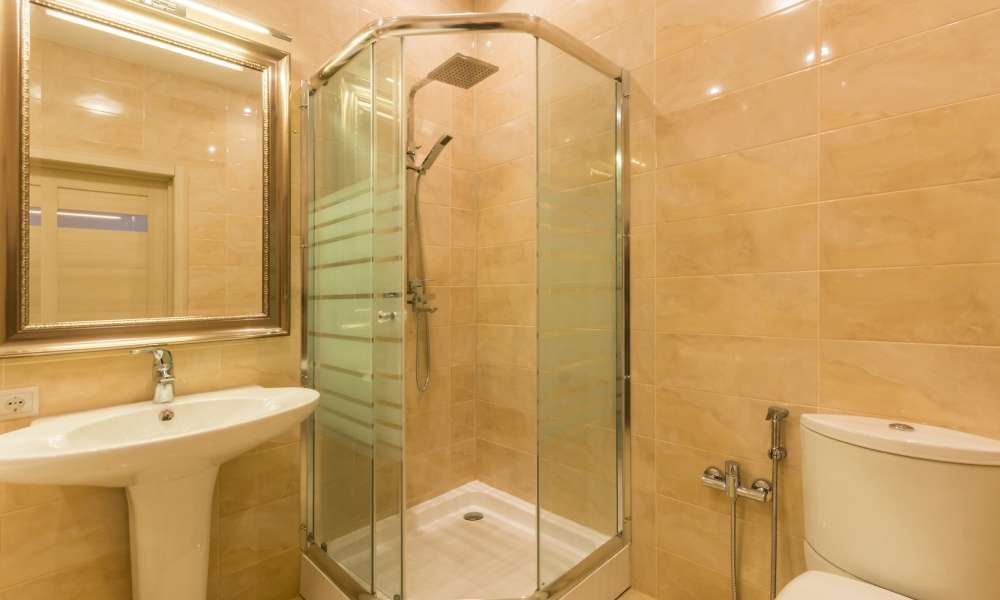 Bathrooms have always been an indispensable part of our homes. It is where we can relax, clean ourselves, and feel like we can actually sing! However, not all homes are blessed with spacious bathrooms. Thus, every bit of space counts and needed to be maximized.
How can you create more space in a small bathroom? How can you add elegance and design to the interior?
One of the best solutions is the shower caddy. What is a shower caddy? A shower caddy is a storage system in the shower where the shampoo, conditioner, and other shower essentials are placed. It is typically made of chrome, a resilient material than withstands water.
A shower caddy can last for years if it is well taken care of. Taking care of it involves frequently cleaning soap scum from it using dryer sheets.
You can also use any of the following that are easily available at home: vinegar, baking soda, cola, lemon juice, salt, etc. Avoid using harsh tools that can leave scratches on the caddy.
If you are looking for a good shower caddy, the large choice on offer can be overwhelming. Luckily for you, this little review of the Vidan Home Solutions' Hanging Shower Caddy will help you out. This shower caddy is a bestseller that is loaded with features and advantages.
Features
The Vidan Home Solutions' Hanging Shower Caddy is a stainless steel caddy that is resistant to corrosion and rust. It keeps in place and you won't see it accidentally hanging or swinging from the wall. It does not have any issues with being soaked in the water all day.
For space saving and small bathrooms spaces, this Vidan Home Solutions' Hanging Shower Caddy is portable and can fit anywhere. It is also easy to install and easy to remove and transfer to another spot.
The suction cups are non-porous and effectively stick to glossy, shiny surfaces. They are not recommended for marble, stone, granite, and porcelain as they might not stick properly.
The Vidan Home Solutions' Hanging Shower Caddy has two-tier shelves and hooks that keep your shower essentials in place. It can hold up to 20 pounds of shower products and essentials. Plus, it has an elegant design that simply complements the bathroom interior.
The Vidan Home Solutions provides a money-back guarantee so you can make the most of your money.
Pros and Cons
There is no perfect product. The Vidan Home Solutions' Hanging Shower Caddy comes with many features and advantages but it also comes with few drawbacks that are worth including in this product review.
Pros
Stainless steel
Non-porous, rust and corrosion resistant
Holds up to 25 kg of weight
Has two shelves and hooks
Secures shower essentials in place
Suction cups secure in place
Elegant design
Money-back guarantee
Easy to install
Worth the money
Suction cups hold strong
Accommodates tall bottles
Flexible attachment
Suction cups are large and sturdy
Versatile
Cons
Summary
The Vidan Home Solutions' Hanging Shower Caddy is a pretty good, sturdy shower caddy. It is loaded with features that make it stand out among all the other shower caddies.
It is stainless steel that does not easily rust and is resistant to corrosion. The suction cups are large and stick to the wall well. It has an elegant design and the two shelves are roomy and can accommodate large bottles of shower essentials.
Many users are pleased with the Vidan Home Solutions' Hanging Shower Caddy. They are particularly satisfied with its suction cups, and they say that it does not really rust easily. They love its versatility. However, some of them do not like that it is a bit expensive.
The Vidan Home Solutions' Hanging Shower Caddy is a mid-priced shower caddy. Despite this, it comes with a money-back guarantee in case you are not satisfied with it. If you consider its features, sturdiness, and pros, it is worth the money.
This shower caddy can also help you save space. Other ways to make the most of your bathroom space include the following:
Placing a wrap-around shelf under the pedestal sink
Placing baskets and other storage under the pedestal sink covered with a nice cloth
Converting bottle caps into toothbrush holders and sticking them on walls.
Installing a divided box above the sink where you can place little shower essentials such as toothpaste, toothbrush, etc.
Mounting an extra shower rod where you can place more stuff such as loofahs, scrubs, towels, and more
Using suction cups tied with hair ties to hold the shampoo, conditioner, shower gels, and other shower products
There are many more shower storage ideas that you can easily apply, but sometimes it all starts with purchasing a good space-saving shower caddy. To summarize, the Vidan Home Solutions' Hanging Shower Caddy is a pretty good choice.