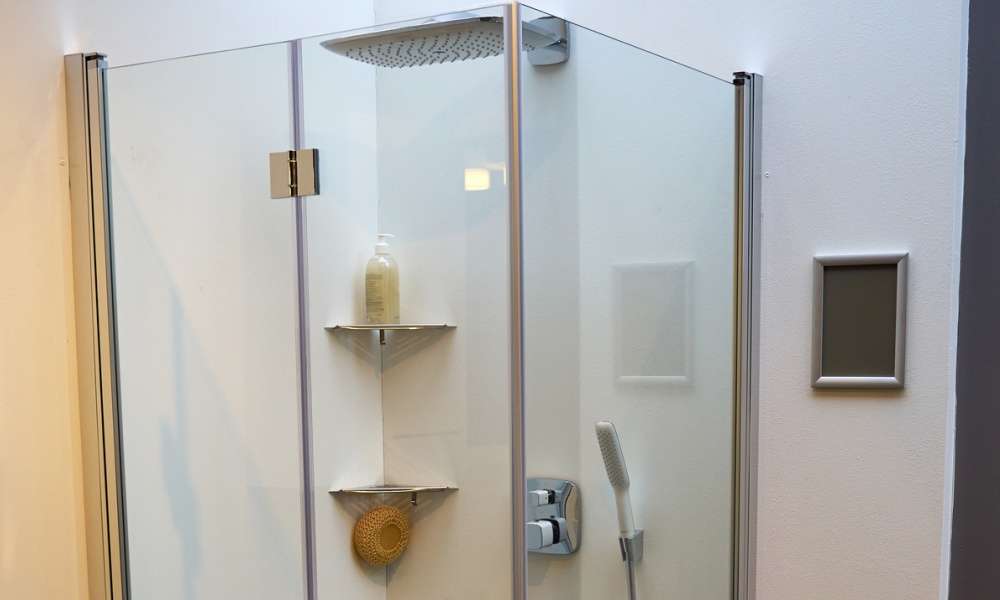 Since ancient times, bathrooms have been a staple part of homes. It is where people can relax, get cleaned, and even sing. But not all homes have a spacious bathroom.
Sometimes you need some genius ideas on how to make the most out of each corner and fit everything in. This article shares some great shower storage ideas that will definitely work even in small bathrooms.
Shower storage ideas : why we need them
A life hack is any skill, trick or method that increases convenience, comfort, and productivity. Shower storage life hacks are all about making life easier and more convenient. They are easy to do, save time, and affordable.
Without further ado, here are few shower storage ideas that you will definitely love.
Some shower storage ideas
1. Razor holsters in a shower caddy
It is dangerous when your razors slip off the shower caddy as they might cut your feet. A simple solution for this is to put razor holsters in the shower caddy.
Get a piece of 1-inch diameter PVC pipe and cut a 3-inch long strip.
Cut two notches, around 1/8 inches wide, into the pipe.
Then, attach this PVC pipe to the shower caddy by wrapping plastic tie straps around the caddy.
2. Cake stand for shower and beauty products
If have an unused birthday stand, you can reuse it by turning it into a pretty storage stand for beauty products and shower accessories. Then you will never have those hair products scattered around the sink or floor.
3. Suction cups on the bathroom wall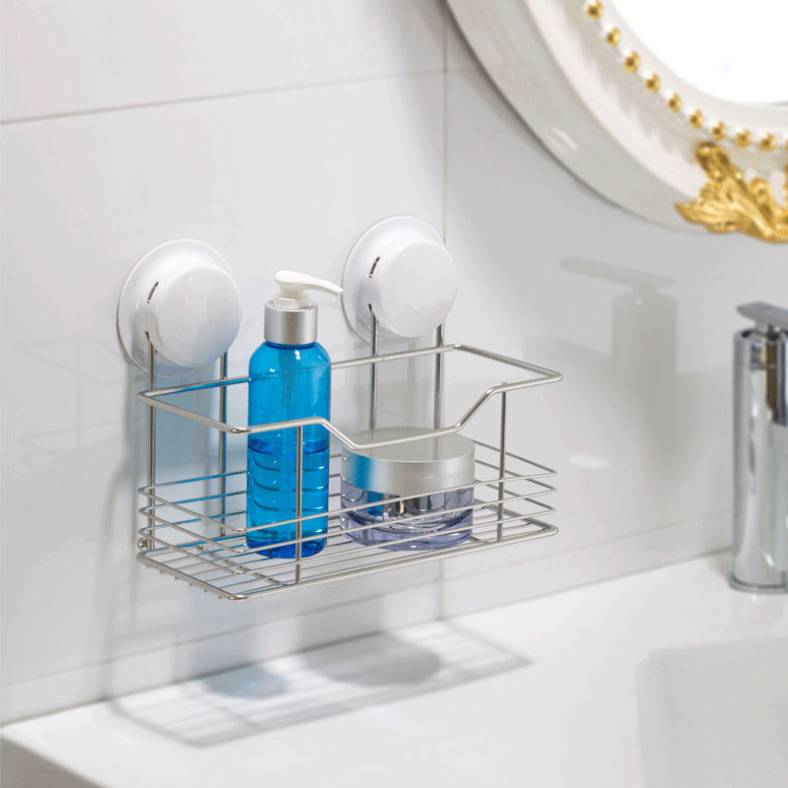 Image Credit: Aliexpress
One of the easiest and cheapest shower storage ideas is this: use suction cups to hang bottles of shampoo, shaving cream, body wash, and more. All you need to do is to lace hair ties around the suction cups. Stick the suction cups on the wall and wrap the bottles of shower products around the hair ties.
4. Storage bucket
Another shower storage idea that makes use of suction cups is to create a storage bucket where you can place shower essentials and products. You can choose cute buckets at IKEA or Cosco. Use a clothesline to knot on the sides of each bucket providing eight inches between each bucket.
On the last bucket, double knot the clothesline to secure the whole thing. Then hang the bucket line on a suction cup stuck on the wall. Now you can place the shower essentials and products on each bucket.
5. Storage shelves between wall studs
Did you know that there is approximately 16 inches of space in between the wall studs? It is up to you how to use it. When it comes to shower storage ideas, you can create a small recessed cabinet which you can use for extra shower storage.
6. Basket walls
Wire baskets can be turned into pretty, practical floating shelves on your bathroom wall. Just a few drills, screws, washers, and drywall anchors and voila! You can now store bathroom tissues, towels, etc. on these basket walls hanging on the wall.
7. Suspended glass shelf
Another space saving hack is a suspended glass shelve on top of your shower caddy. You can place everything on it, even your jewelleries when you forget to take them off before you shower. It is also close to you and only consumes the unused space in your bathroom.
8. Shelf under the sink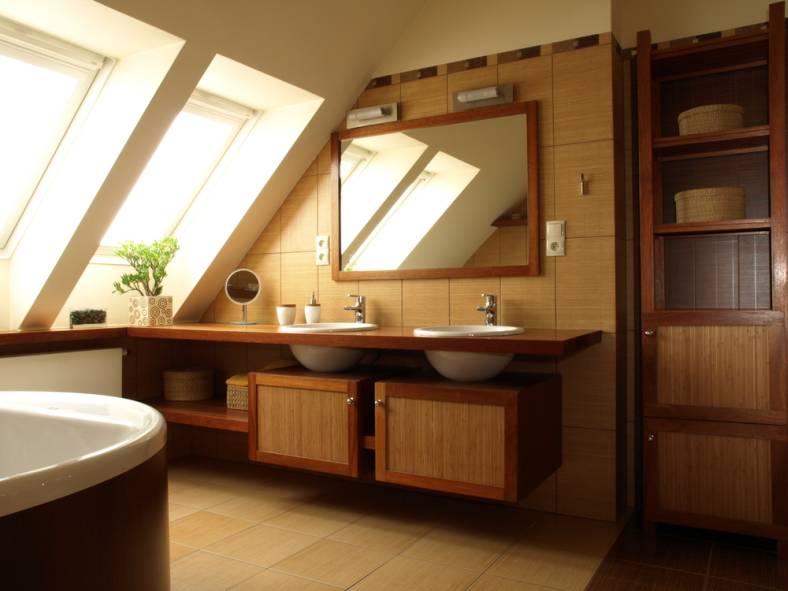 It may cost a few bucks, but investing in a wraparound shelf under pedestal sinks is another genius shower storage idea. It can make use the most of the space under the sink.
9. Wrap a nice cloth under the sink
You can also store storage baskets under the sink. Then dress the sink with a nice cloth to hide the baskets. No one will see the clutter in the sink and may even add style to the entire bathroom.
There are more shower storage ideas that you can make. Another secret to making the most out of your bathroom space is to use shower caddies for storage. They are available at home depots and online stores. They come in different styles and prices that will not break the bank.